One of the most frustrating iPad problems is freezing, especially it happens on a regular basis. When an iPad becomes stuck or frozen, it tends to result from apps that conflict with each other or an app that leaves behind a bit of corrupted memory. In rare cases, a conflict might arise with the operating system, and in even rarer cases, the operating system could become corrupted.  Here are some options to resolve the issue:
Reboot the iPad
A simple reboot of the iPad is usually enough to cure the problem. This is a great way to flush the memory the iPad uses for active applications and an excellent way to shut down and apps that are causing problems. Not to worry–all of your data is saved. To reboot the iPad, simply hold down the Sleep/Wake button at the top of the iPad and the round Home button at the bottom.
After you hold both down for a few seconds, the iPad will automatically power down. When the screen has gone dark for several seconds, power it back up by holding down the Sleep/Wake button for a few seconds. An Apple logo will appear as it boots back up.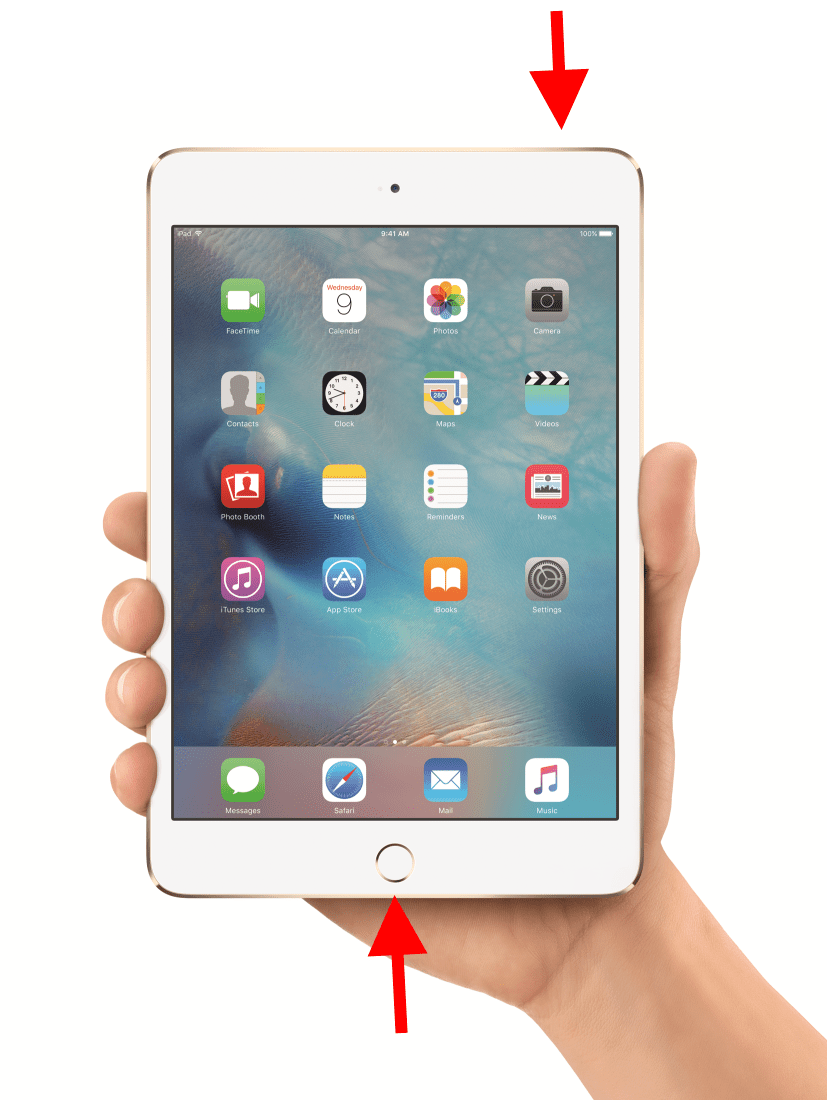 Delete the offending app
Does a single app cause your iPad to freeze? If you reboot the iPad and still have the problem when launching the app or when the app is running, it might be best to reinstall the app. Delete the app by pressing your finger on the icon and holding it until an X appears in the top right-hand corner of the app. Touching this X button will delete the app. How to delete iPad apps.Once it is deleted, you can easily install the app again by heading to the app store. The app store has a tab called "purchased" that will bring up all of your previously-downloaded apps.
Note: All data stored within an app will be deleted when the app is deleted. If you store important information within the app, remember to do a backup of it.
Restore Your iPad to Factory Default
If you are still having problems with frequent freezes, it might be best to restore your iPad to factory default settings and then restore your apps from a backup by syncing with iTunes. This will cause the iPad to completely flush all available memory and storage and start fresh.
You can restore to Factory Default by going into iTunes, choosing your iPad from the devices list and clicking the Restore button. It will prompt you to backup your iPad, which you should (of course!) agree to do before restoring the iPad. Need help? Of course here at iStation we can do this for you for a Software Charge of £25.00